SSIS Test connection failed because of an error in initializing provider. [DBNETLIB][ConnectionOpen (Connect()).]SQL Server does not exist or access denied.
Friday, June 15, 2018
/ mcchu28
Possibly save 1 hour of your time: For some reason my existing SSIS packages are not connecting to database.
Right click on your OLE DB Connection, you will see Working Offline. Ensure this is not check.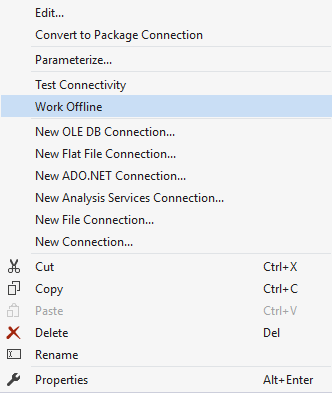 You can open Sql Server Configuration Manager using a command on the command prompt. The following link provides the command for specific version of the SQL Server database.
Next, ensure your services are enabled.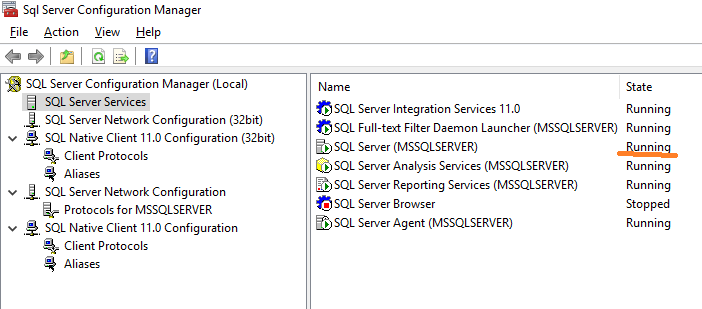 I found my issue was with the TCP/IP which was disabled. I enable it again and Stop and Start my service again, and my SSIS connection was fine after.